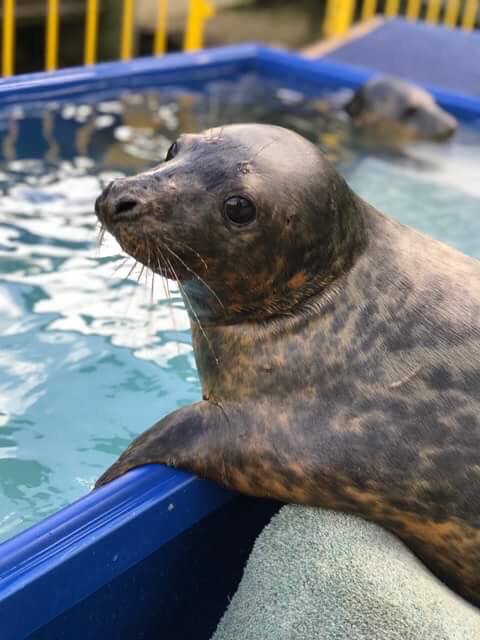 The Manx SPC says two of its residents are now ready to be released.
Two seals - Kirk and Douglas have been kept in the charity's outdoor enclosure, but are now well enough to go back into the wild.
However, the MSPCA says bad weather is currently delaying plans, so has made the decision to keep the seals in their care for another week until the weather conditions improve.
General manager Juana Warburton says they need a 'window' of at least three days good weather so the seals can get used to the open water when its calm.