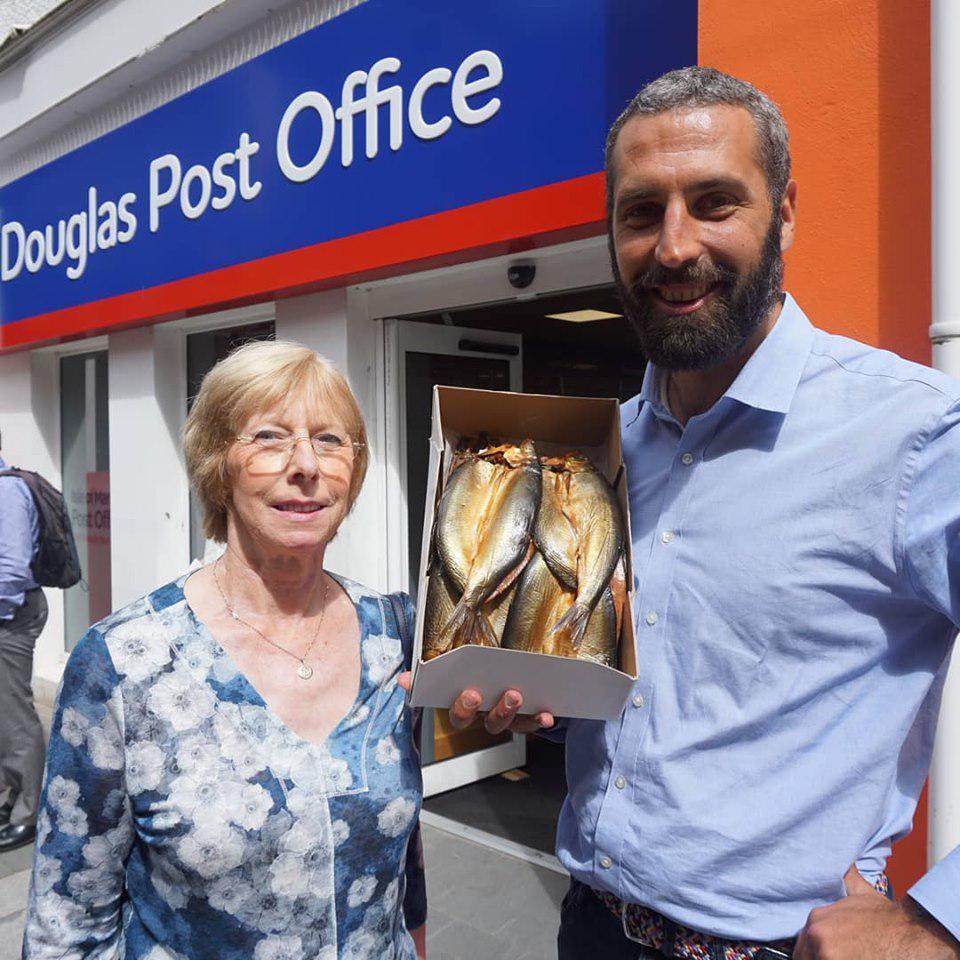 Leaders of one of the Manx political parties have sent a gift to the new UK prime minister... over six pounds of kippers.
Liberal Vannin leader, Kate Beecroft MHK, and chairman, Michael Josem, have congratulated Boris Johnson on his appointment in a letter which also asks the new PM to keep the interests of the Island 'close to his heart'.
Mr Johnson officially took up the position at 10 Downing Street on Wednesday - the duo at LibVan hope the offering of the Manx delicacy will be a reminder of the heritage of the Island.
Boris secured a significant victory in the Conservative Party leadership contest, defeating rival Jeremy Hunt with around 66 per cent of votes from tory peers.