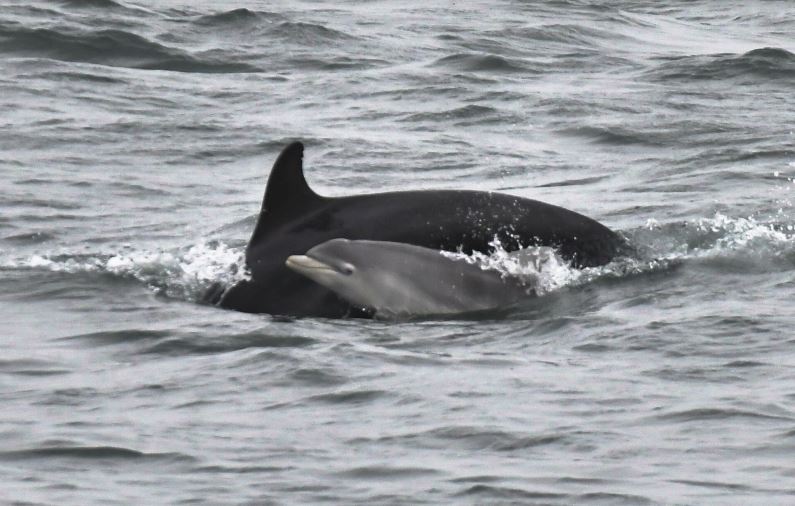 People are being urged to keep their distance from Dolphins.
That's the advice from charity Manx Whale and Dolphin Watch, following reports of boats getting too close to a Bottlenose Dolphin and her calf.
It asks people to watch them from the coast, and to not attempt to 'swim' with them if they come within close distance.
The charity warns Dolphins are extremely protective of their young and can potentially display aggressive behaviour if harassed.