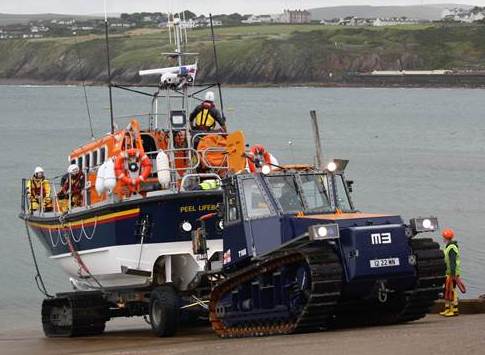 The RNLI says a member of the public did the right thing raising the alarm - even though a group of kayakers turned out to be fine. 
Peel lifeboat the Ruby Clery was diverted from an exercise at sea on Sunday after the group were reported to be in difficulties.
The group were practicing rolls in windy conditions at sea, but reached dry land before the lifeboat could reach them.
The RNLI says people should always dial 999 and ask for the Coastguard if they see someone who could be in trouble in the water.