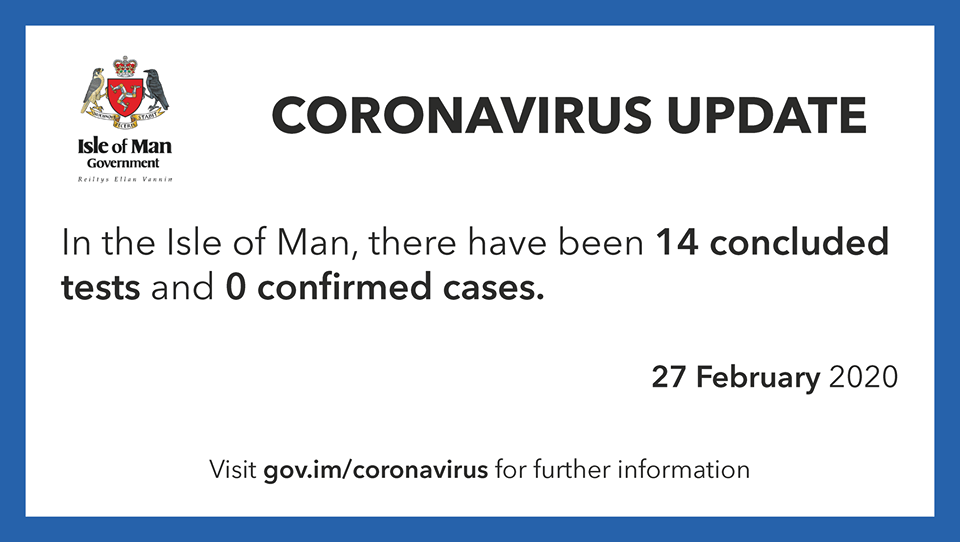 14 people have now been tested for Coronavirus on the Isle of Man.
Public Health took to social media earlier to give an update.
It says as of today, there have been 14 concluded tests - but 0 confirmed cases.
Four more tests have been carried out since Monday - when the figure stood at ten.