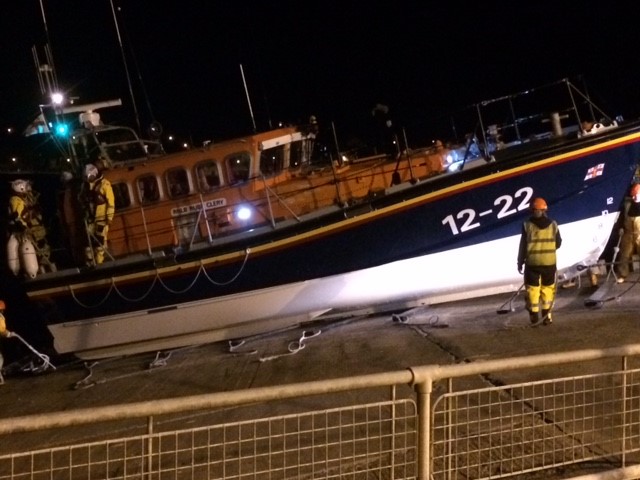 Peel RNLI
Coastguards in Peel and Port Erin took part in a joint operation to rescue a yacht caught in difficult conditions at the weekend.
RNLI crews in both towns were called out to the scene near Glen May at shortly after 11pm on Sunday (June 30).
The 30-foot vessel didn't require towing but it's solo sailor received assistance from a member of the Port Erin team before it was escorted back to Peel Harbour.
The lifeboat organisation is reminding anyone enjoying the waters at this time of year to wear lifejackets, make sure everyone on board knows how to call for help and check your engines and fuel before making a trip.