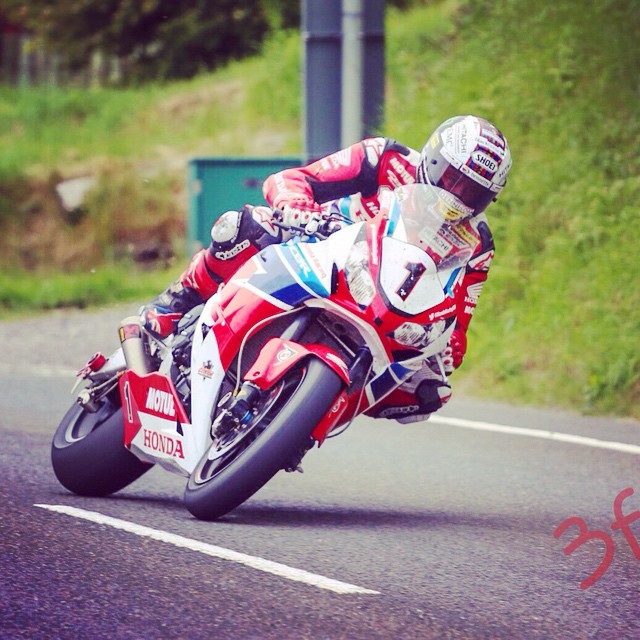 John McGuinness on the TT Course
Senior TT winner John McGuinness says he will never forget yesterday's race.
He stormed to victory by over 18 seconds - dominating almost the whole of the four lap race.
It was shortened from the usual six due to a red flag incident involving Northern Irish rider Jamie Hamilton - he's said to have serious but not life threatening injuries.
On the way to claiming his 23rd TT victory McGuinness also broke the outright lap record - he says the atmosphere gave him an indication he was doing well:
Speaking after the event he said the Island is a special place to race: