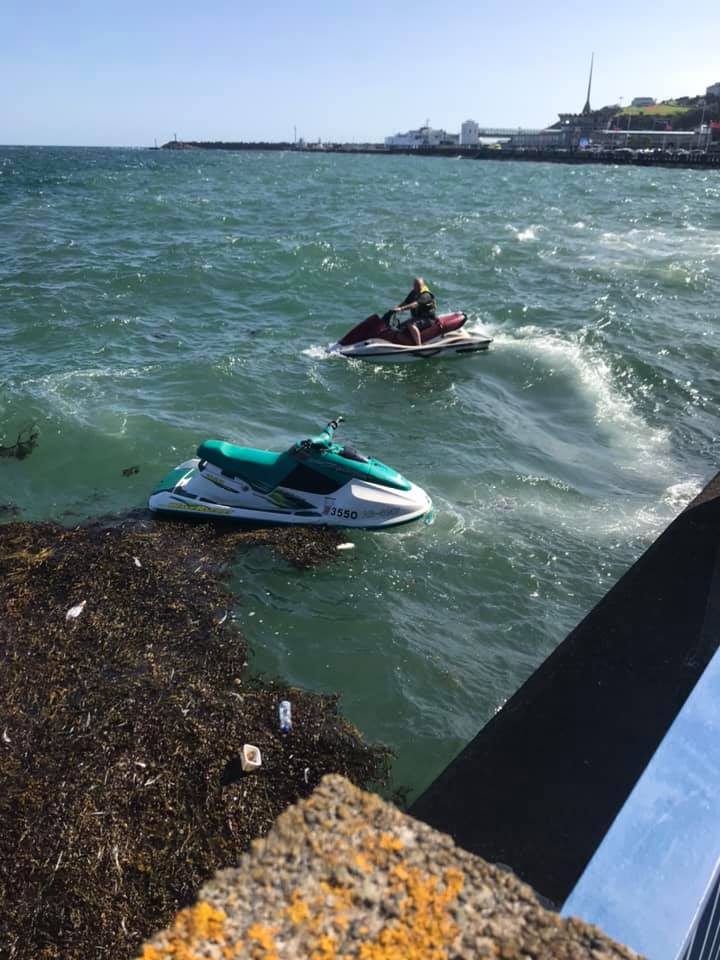 Coastguards helped a jet skier at the weekend who had been thrown against Douglas sea wall after his machine broke down.
The incident happened yesterday afternoon, with people on the promenade able to help the jet skier before crews arrived.
Due to the location and traffic issues, the coastguard used a 'spinal board' and stretcher to transfer the casualty onto an ambulance.