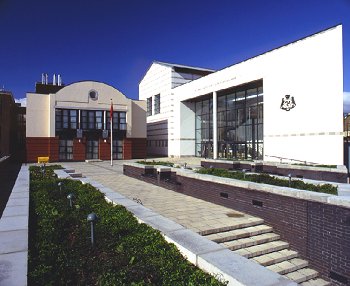 A pensioner who pulled his snake out in front of a frightened teenage girl has been jailed.
66-year-old Andrew Fielding was sentenced to eight weeks in prison at Douglas Courthouse yesterday after previously pleading guilty to a charge of provoking behaviour.
The Douglas man approached the teenager in the Villa Marina Gardens in the early hours of June 21st asking her "if I show you something do you promise not to scream?"
He then pulled a live snake from his jacket - in court Fielding's advocate said he had "longstanding issues" with alcohol and had been drunk at the time.
Describing him as an "eccentric individual" he said Fielding had been taking steps not to take the reptile outside with him but on this occasion it had "crawled up his sleeve".
Sentencing him Deputy High Bailiff Jayne Hughes said he didn't appear to have learnt his lesson - committing this offence two weeks after being fined £400 for another incident involving the snake.
She told him the victim must have been "extremely frightened" adding "you need to understand this cannot be repeated - you need to think about your relationship with your snake."