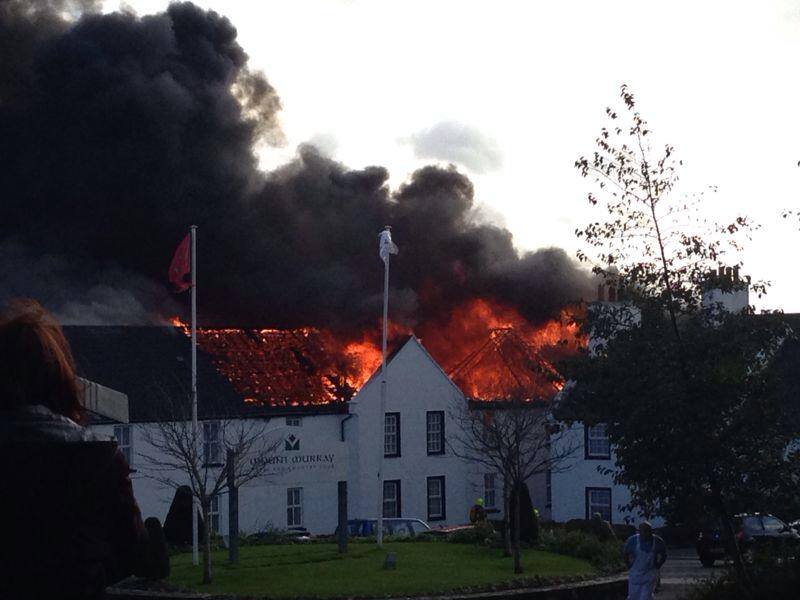 A roofer from Santon who caused a devastating blaze at Mount Murray in 2013 has been jailed. 
65-year-old Roy Michael Cross was re-sentenced at Douglas Courthouse yesterday after an appeal.
It's after the Attorney General's Chambers was successful in quashing the first sentence handed down to the Roofcraft boss in January this year.
Cross was originally sentenced to 240 hours of community service, and ordered to pay prosecution costs of £2,400, after a jury found him guilty of three health and safety failings.
On November 7th 2013 Cross, and two of his employees, were working on the roof of the hotel and country club when a blaze broke out - they'd used a blowtorch to try and dry flammable roof tiles.
The jury found Cross had failed to ensure the safety of his employees and other people on the site as well as failing to alert the hotel that work was being carried out.
Between £15 and £17 million of damage was caused - during his first sentencing hearing Deemster Main-Thompson had warned Cross he'd come "within a whisker" of losing his liberty.
The hearing yesterday - which saw Cross sentenced to three months immediate custody - was heard in front of Judge of Appeal Tattersall and Deemster Doyle.
Cross was also ordered to pay the prosecution costs.