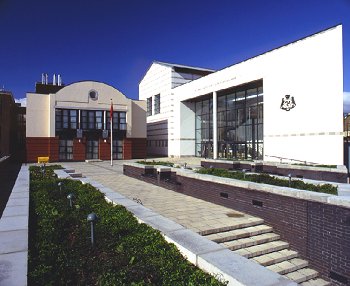 A Willaston man who robbed a shop at knifepoint to try and pay off a drug debt has been jailed. 
27-year-old Steven Wesley Johnston, of Tynwald Road, stole £500 from the SPAR store on Snaefell Road on January 16th last year.
He entered the shop - wearing a face mask - just after 9.30pm as two female workers were preparing to close and began shouting and swearing at them to open the till.
Johnston, who was armed with a kitchen knife, then made off from the scene - having left his footprints on the freshly mopped floor.
Johnston was arrested and pleaded guilty to the offence in June last year - something which couldn't be reported at the time as he was due to stand trial for other offences.
At Douglas Courthouse last week Johnston's advocate told the court he had a drug dependency and was in "significant debt" saying he'd felt pressurised by "unscrupulous" dealers.
Admitting the offence was "completely inappropriate" he said it hadn't been well thought out adding "it really was a foolhardy enterprise".
Sentencing Johnston to one year and 11 months in prison for the offence Deemster Montgomerie told him "The two women must have been absolutely terrified of you".
In addition the court heard Johnston had been found guilty of another robbery in March this year - this time a jury convicted him of stealing £10 from a 17-year-old boy in October 2015.
He'd also admitted wounding a man in a Douglas nightclub in March 2015.
For these offences he was jailed for 11 months and 13 months respectively - a 13 month licensing condition was also imposed as well as a 20 month licensing ban.