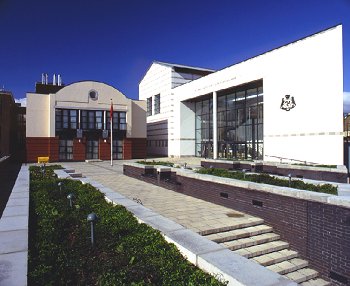 A drink driver from Douglas has been jailed for 16 weeks after claiming his religious beliefs stopped him from giving police a blood sample.
40-year-old Przemyslaw Roman Kozak, of Ballakermeen Close, crashed his car after driving the wrong way down Mona Drive in Douglas during a police chase on September 21st last year.
He damaged a road sign and five parked cars in the process and was later found hiding in bushes on Palace Road.
Despite requests from officers to provide a breath, and then a blood, sample - Kozak refused.
Kozak later pleaded guilty to failing to provide and failing to give information on who was driving his BMW X5 at the time.
At Douglas Courthouse this week his advocate told the court providing samples for Jehovah's Witnesses was "problematic" adding "he was the driver, he was responsible, he had drunk alcohol".
Sentencing the fisherman, who is originally from Poland, Deputy High Bailiff Jayne Hughes said it was impossible to know how intoxicated he'd been due to the fact no tests were done.
She told him "I accept you may well have religious beliefs but you should have provided a sample to the police - that is the law".
Kozak was also disqualified from driving for six years and until he's taken and passed an extended driving test and drink drive rehabilitation course.