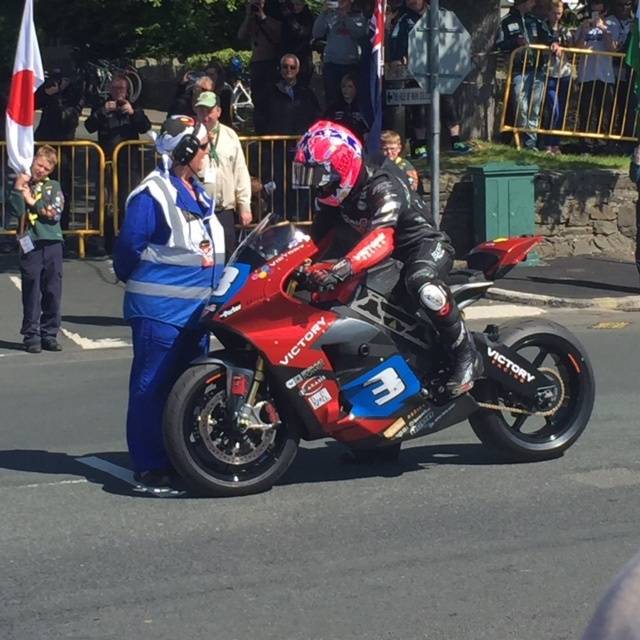 Lee Johnston in the TT Zero
With this year's TT arguably belonging to returning star Ian Hutchinson - it's also given a platform to up-and-coming racer Lee Johnston.
The Ulsterman bagged his first podium finishes this week - hot on the heels of a win at the North West 200.
Despite suffering severe bruising to his arm in Wednesday's race he's still hopeful for a podium finish in today's Bennett's Lightweight class.
Lee told us there's never been a better time to compete at the TT: