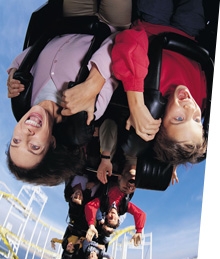 Theme Park Would Not be Economically Viable Idea
A damming report has dashed any hopes of a theme park being built on the Island.

The report is to be laid before next weeks sitting of Tynwald, it outlines that building a theme park on the Island would not be an economically sound idea.

Merlin Entertainments, which own Alton Towers, looked into the prospect of building a park on the Island and compiled the report for Tynwald.

They deemed that for a park of significant size to make money it needs to be in a location that has 7 million people living within a two hour drive.

It concluded that people would not make the journey from the UK to visit a sub-standard product, when they can go to an established, good quality theme park closer to home.