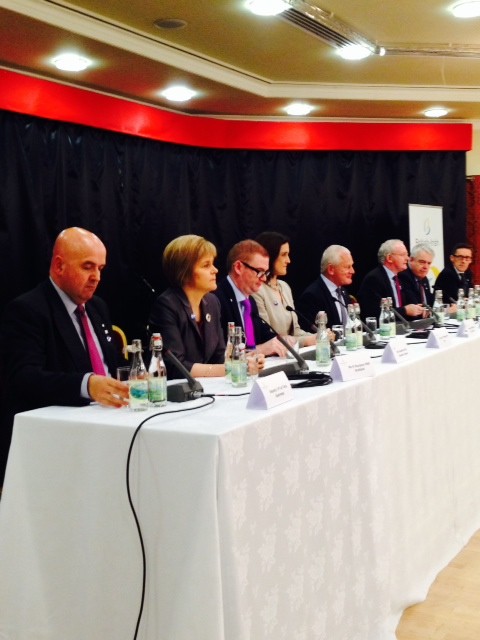 The British-Irish Council Summit press conference at the Villa Marina in Douglas
The 23rd British-Irish Council (BIC) Summit took place on the Island today.
For the third time in history, government played host to leaders and ministers from the UK and Irish governments, the governments of Jersey and Guernsey, devolved administrators of the Scottish and Welsh governments, and the Northern Ireland Executive.
Delegates gathered to discuss the economic state of member administrations and the importance of digital inclusion at the Villa Marina in Douglas.
Established under the terms of the Good Friday peace agreement, the BIC is aimed at developing positive links between member jurisdictions.
Scotland's First Minister, Nicola Sturgeon, explains what larger nations are learning from the Isle of Man: