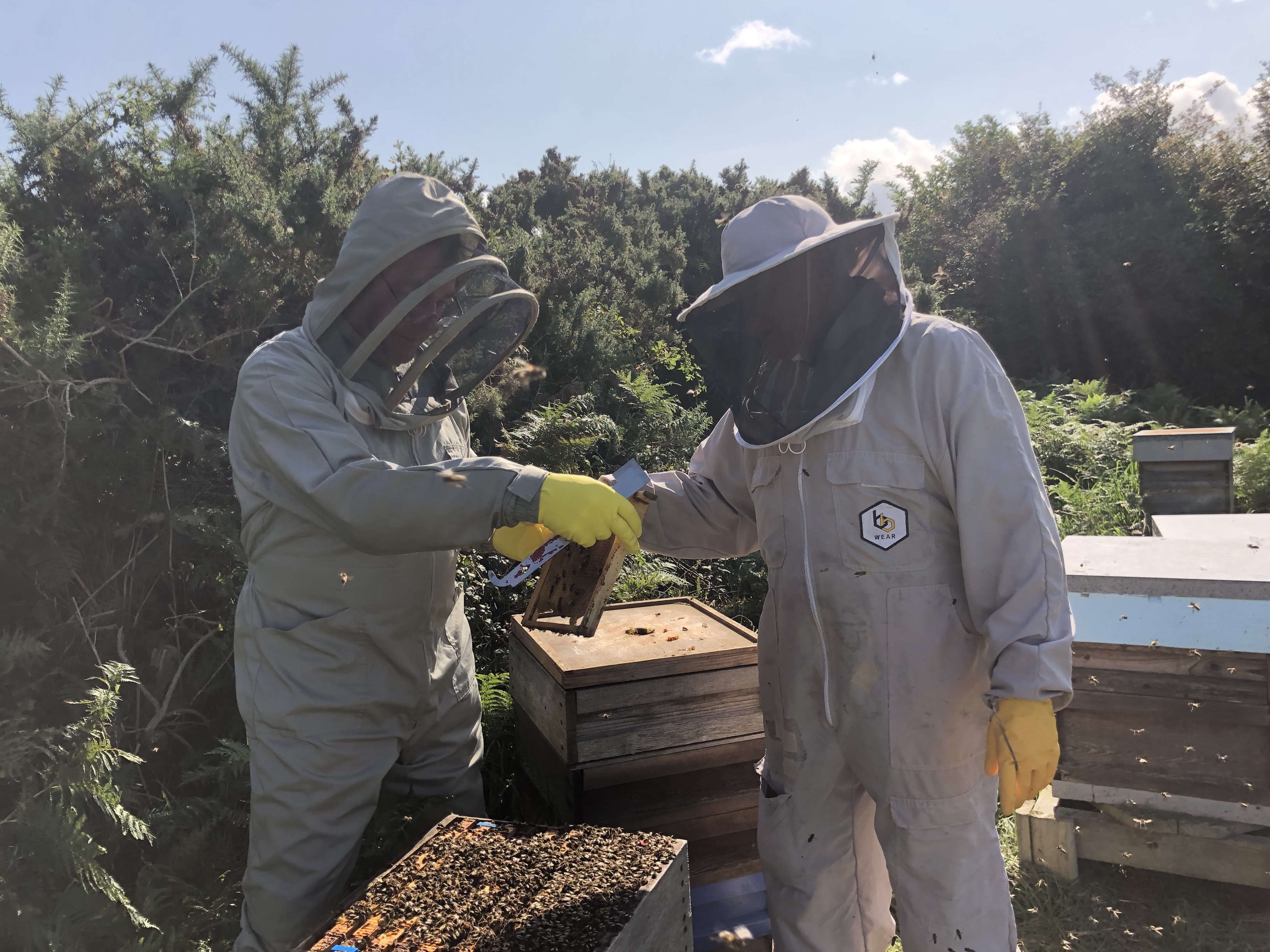 The Island's rare honeybees will remain in safe hands as a well-respected bee keeper gets a new apprentice.
Harry Owens, who is in his 80s, has been working with government to keep Manx bees free from diseases since 1975.
Member of the pest control team, Gary Cain, will now assist him after completing training in the UK.
They'll now work together so Gary can learn the role, with jobs including gathering honey samples and responding to concerns of potential disease outbreaks.