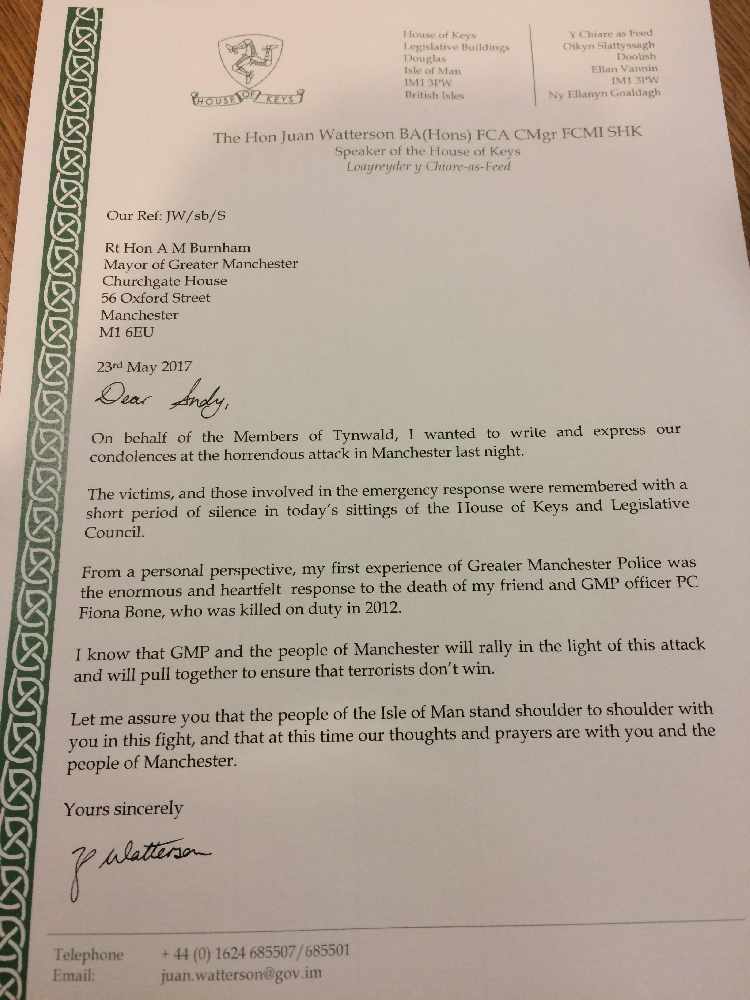 The Isle of Man will stand "shoulder to shoulder" with the people of Manchester in the fight against terrorism. 
That's the message from the Speaker of the House of Keys who's written to the Mayor of the city.
Juan Watterson wrote to Andy Burnham following a terror attack at the Manchester Arena on Monday night which left 22 people dead.
On Tuesday the House of Keys and Legislative Council held a minute's silence in respect of the victims and the emergency services who dealt with the carnage.
In the letter Mr Watterson says he knows that Greater Manchester Police and the people of Manchester will "rally" in light of the attack and will pull together to ensure terrorists don't win.
He adds that the thoughts and prayers of people on the Isle of Man are with the people in the northern city.