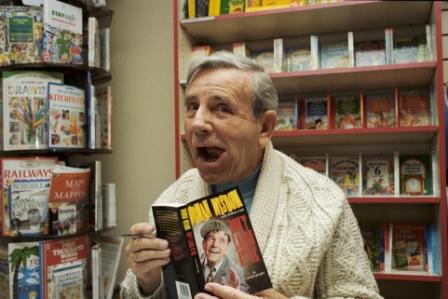 Comic legend Sir Norman wisdom has died.
The 95 year old, who rose to fame for his slapstick films in the 50's passed away on the Isle of Man yesterday.
He became world famous for this catchphrase 'Mr Grimsdale, Mr Grimsdale.'
Sir Norman took up Isle of Man residency when he moved to Andreas in the early 80's.
He died yesterday evening in Abbotswood Nursing Home after suffering a series of strokes over the last six months.
Whether on stage or off it Sir Norman Wisdom never stopped performing. He spent his life making people laugh.
His agent Jonny Manns says he was always happy to be around people.
At his 90th birthday he offered some words of advice. You can listen to them above.