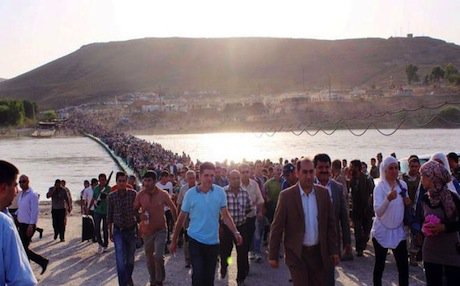 Syrian refugees who are taking refuge in Greece are being helped by money from the Isle of Man.
The International Development Committee has donated £30,000 to support Human Appeal International - it's delivering aid on the island of Levos.
The island has become the main access point for Syrians who are trying to enter Europe.
In addition £20,000 of emergency aid is being sent to protect children in the aftermath of Typhoon Koppu in the Philippines.
UNICEF is working to deliver food, shelter and medicine after the tropical cyclone hit the country, displacing over 96,000 families and causing widespread destruction.