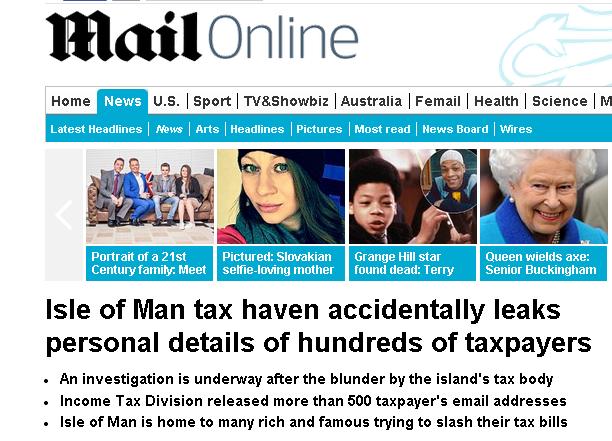 A screen grab from the Mail Online story - www.dailymail.co.uk
It would seem there is still a long way to go until the Island completely shakes its tax haven tag.
The Daily Mail website picked up on the tax division blunder which saw thousands of personal emails of Manx residents accidentally circulated earlier this week.
The article is littered with tax haven references and describes the Island as a home to 'many rich and famous people trying to slash their tax bills'.
Speaking in a recent interview the Treasury Minister Eddie Teare seemed confident that we had moved past this: