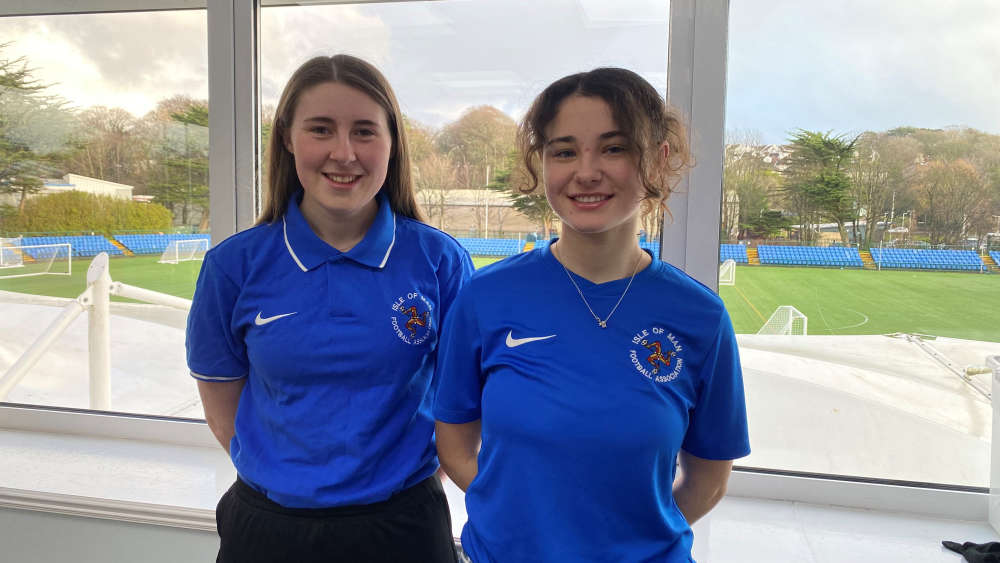 Dani Foster and Stevie Mallon have been appointed to the IOMFA's Women & Girls Development team.
The Island's Football Association is expanding its Women and Girls' Development team to include two new roles.
It follows 'game changing' objectives from the 2020-24 Grassroots Football Strategy, to ensure women and girls have equal access to football.
Stevie Mallon, currently representing Corinthians at club level and the Isle of Man's national team, has been appointed Women and Girls' Community Champion.
This is with the objective of identifying, recruiting, and supporting female volunteers at the beginning of their coaching journey.
Her team-mate, Dani Foster, is the new Equal Game Ambassador, a role created to provide England Football Accredited football clubs - or those applying to be.
If you are interested in adding female football to your club, you can find the new toolkit, resources and an expression of interest form here.