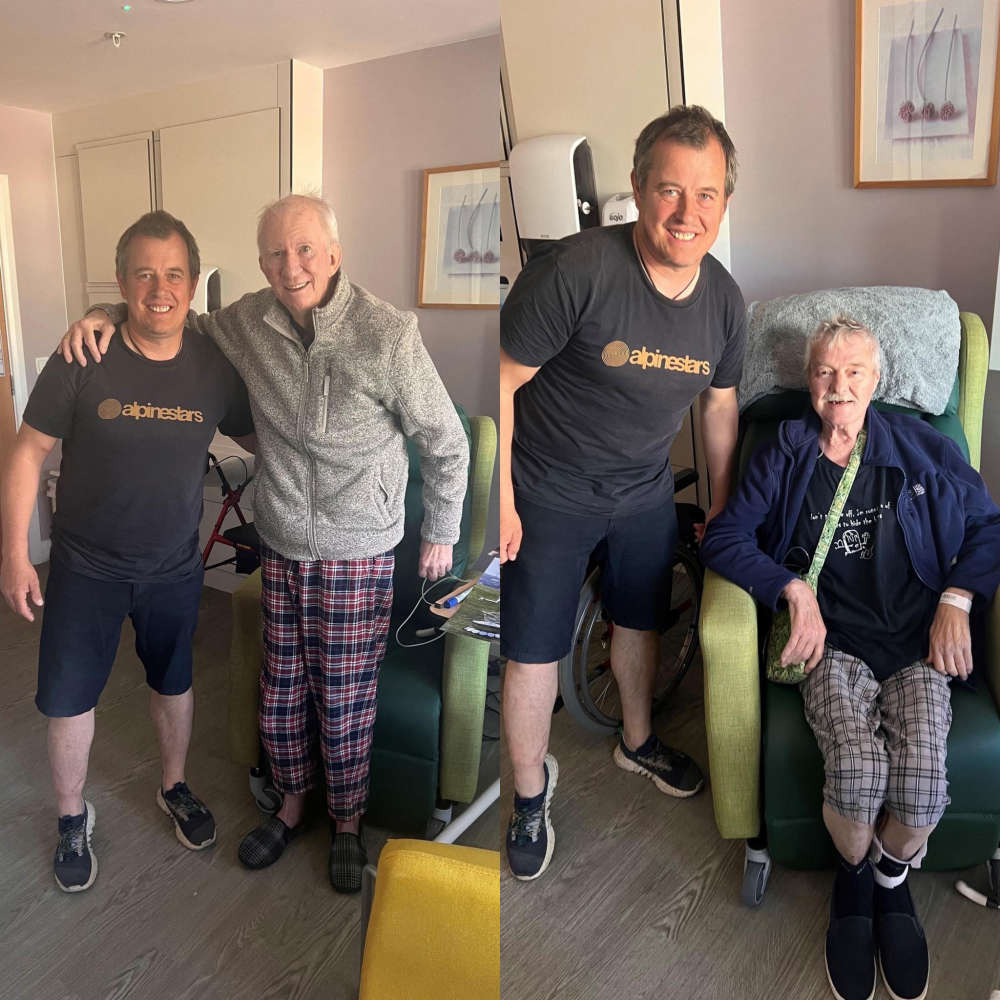 The Island's Hospice has teamed up with TT legend John McGuinness to make two patients dying wishes come true.
The 23-time TT winner recently visited the Hospice to meet Graham Whittaker and Ian Gardner, who are both currently receiving end of life care.
In a post on social media, the Hospice says Graham and Ian have been 'excited all week' for John to pay them a visit, with Graham 'even putting on his favourite cologne, ahead of John popping by!'
The team behind the facility say they're 'truly amazed' with as busy as John is, he made time to sit down and chat with both Graham and Ian, who are avid TT fans.
Further, when asked if Graham would like a posed photo with John, he immediately stood up, something which the Hospice says he's been unable to do recently without his walker.
Ending the post, the Hospice adds "Days like today truly remind us why we do what we do, and shows what our care means to patients and their loved ones. We are blessed with the difference that we get to make in people's lives each and every day."