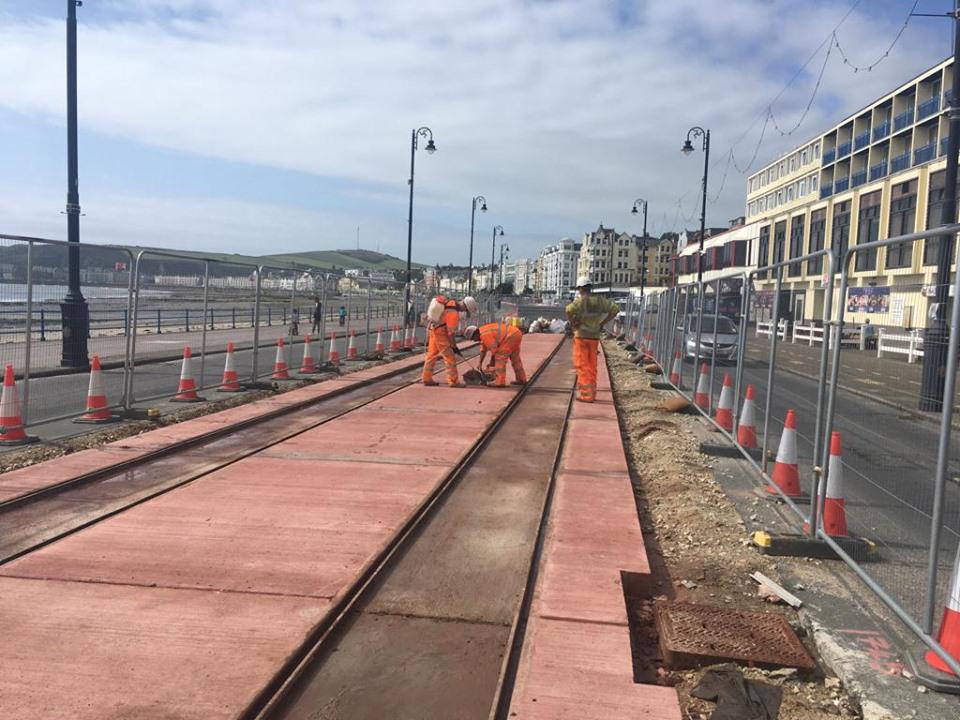 An investigation has been launched after cracks were found in the red concrete laid down on Douglas Promenade.
The government confirmed Auldyn Construction has reported the issue on the surface being used between the rail tracks on Central Promenade.
Officials added the material which is alongside the rails doesn't appear to have any defects and the situation is being monitored carefully.
The probe into the matter is looking to assess how it's happened and how it can be fixed.