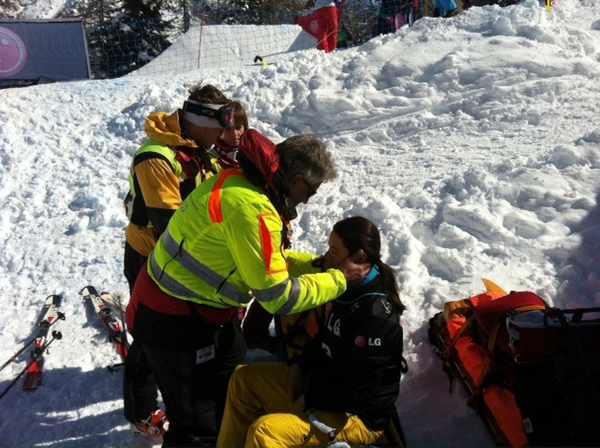 Zoe posted this photo on twitter today
An Isle of Man snowboarder has withdrawn from a World Cup competition due to injury.
In training this morning the snowboarder took a bad fall.
Zoe Gillings had qualified in 13th place for World Cup quarter-finals today in Valmalenco, Italy.
It was due to be the British number one's first world class competition since picking up a knee injury in the Winter Olympics in Vancouver last year.
The 25 year old fell badly on her head, neck and back 30 minutes before the race.
It's a major setback for the snowboarder who recently had her funding cut after UK Sport announced all funding for snowboarding was to be withdrawn ahead of the Olympics.