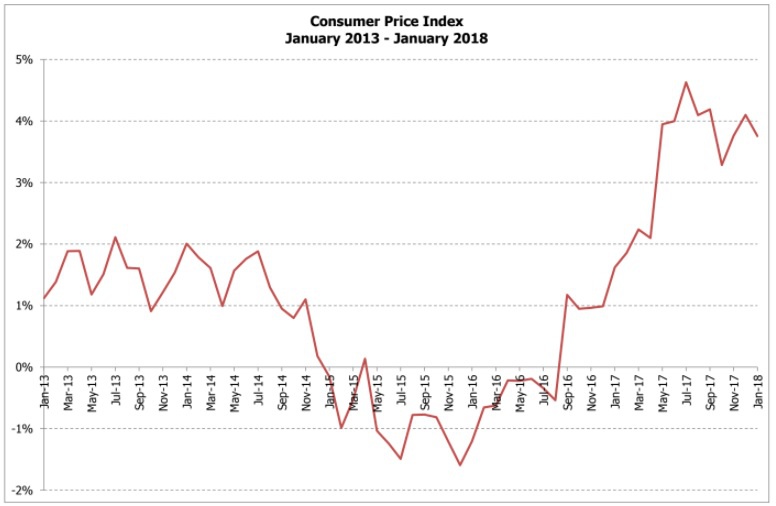 The Isle of Man's inflation rate fell in January.
The consumer prices index dropped by 0.3 per cent last month and now stands at 3.8 per cent.
Over the last twelve months, the data shows kitchen equipment was the biggest riser - up 22.7 per cent.
Meanwhile, the price of footwear on the Island has fallen 9.6 per cent over the same period.