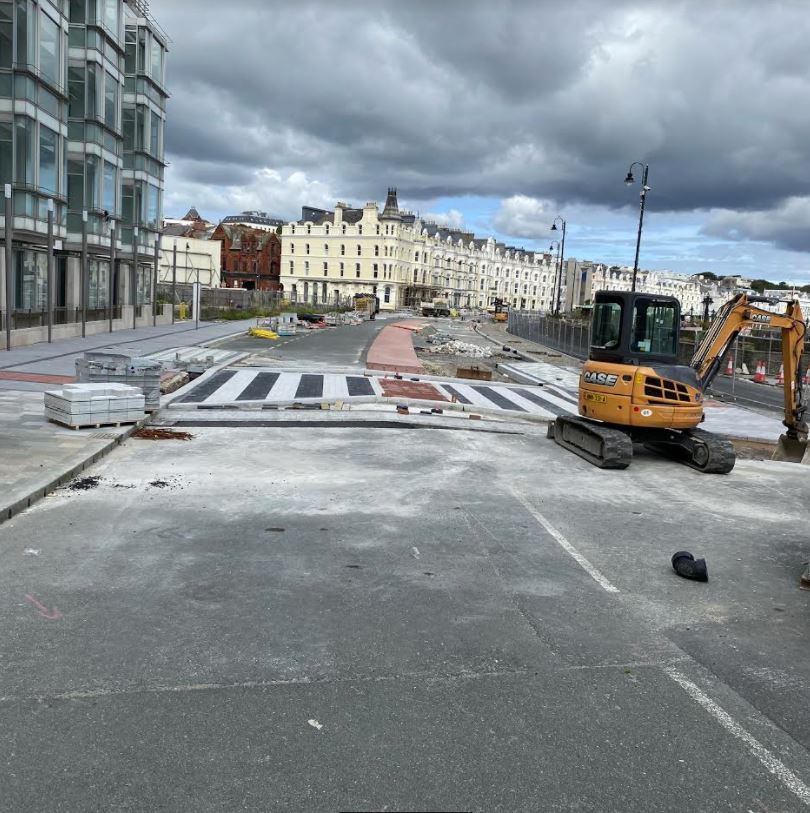 The Infrastructure Minister has described it as 'impossible' to say when Douglas prom works will be completed.
Tim Crookall faced scrutiny from MHKs in the House of Keys this morning, questioning when the scheme will finish.
He described it as 'awkward and difficult' to commit to a deadline, saying he didn't believe it's fair to the people who have 'lived, worked and suffered' over the last three years.
Despite claiming the works are '95% complete' - Mr Crookall admitted they probably won't be completely finished by the end of this year: