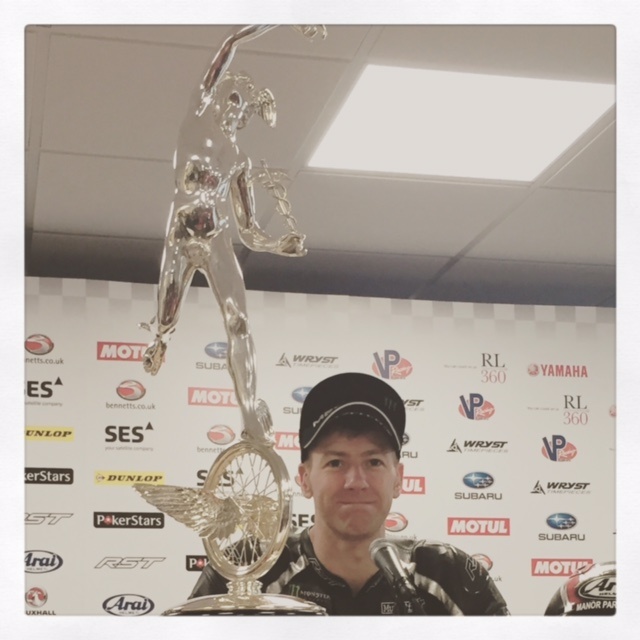 Ian Hutchinson
Ian Hutchinson has made his TT comeback winning the Supersport race at TT 2015.
He stormed to victory seven seconds ahead of Bruce Anstey, Gary Johnson took the third podium place.
Speaking after yesterday's four-lap race, in which he covered over 150 miles, Hutchy was emotional; breaking down into tears in front of the world's media.
It follows a hard-fought fight to return to race fitness after a horrific accident at Silverstone in 2010 in which he almost lost his leg.
He explains how he felt on the course: