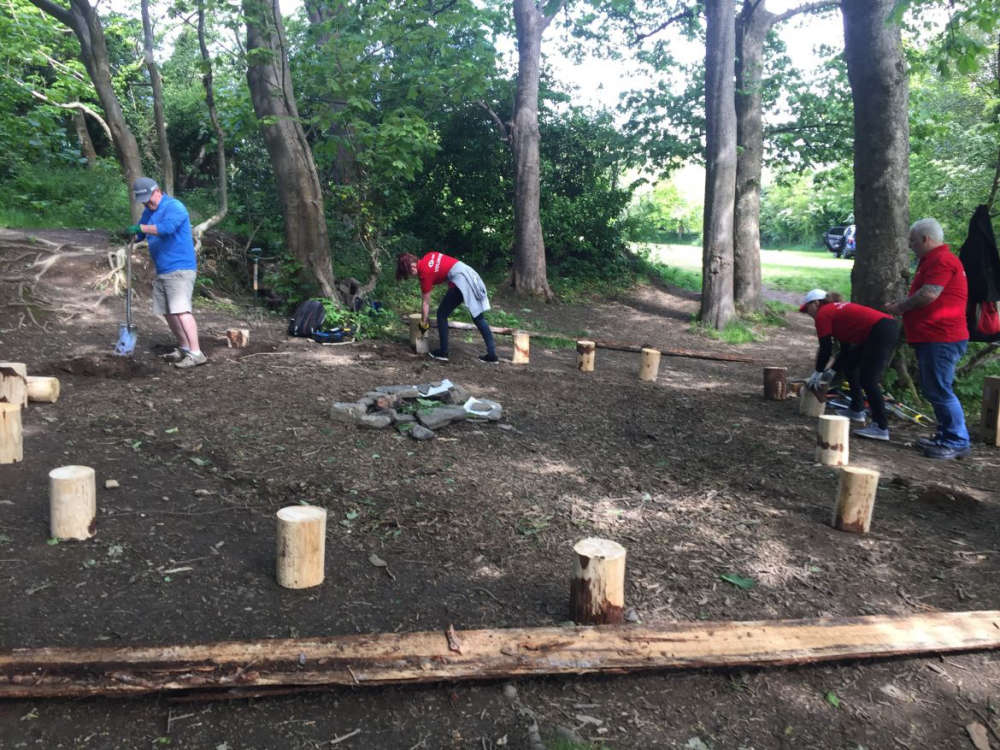 Volunteers from HSBC working on the forest area earlier this year
Police are hunting vandals who targeted a school forest area in Douglas at the weekend.
Officers say those responsible damaged the forest area at Ashley Park School, which is used daily for outdoor learning.
They're now asking anybody with any information about the incident to come forward.
If you can help find those responsible, you're being asked to contact Police Headquarters on 631212 or call Crime Stoppers anonymously on 0800 555 111.