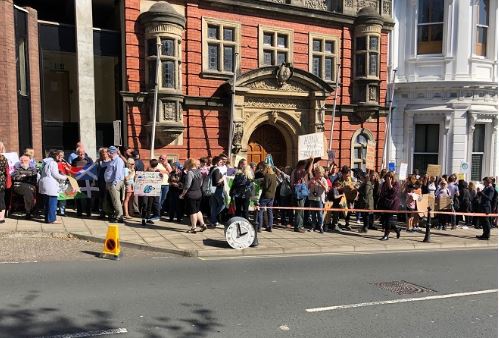 As many as 300 people are believed to have taken part in climate protests in Douglas yesterday afternoon.
That's according to the IOM Student Climate Network which co-hosted yesterdays walkouts outside Tynwald urging for more government action to tackle climate change.
Friday's event was part of an international movement on the issue which runs over the next week and has seen protests taking place in different towns and cities across the globe.
The governments climate change action plan is currently due to go before Tynwald in January 2020.