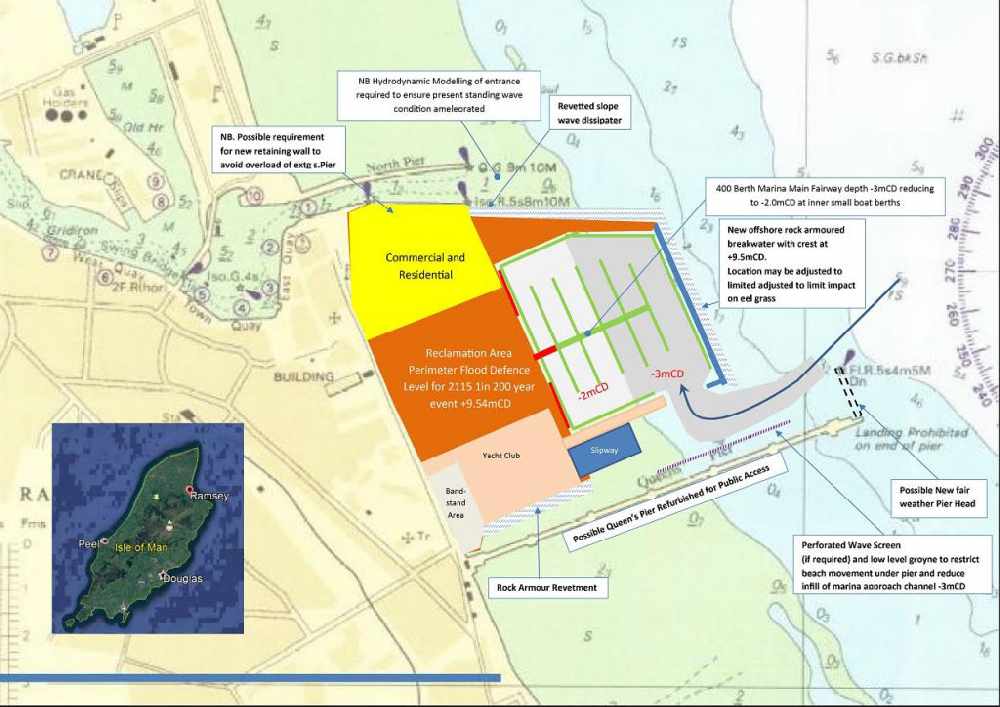 Around 600 people attended a meeting last night discussing proposals for a 400-berth yacht marina in Ramsey.
The plans from Ramsey Marina Ltd. also include 200 residential units and, if approved, would be estimated to cost in the region of £100million.
A full presentation on the project was given to the audience at the Mountain View Innovation Centre just outside the town.
The plans are available to be viewed at Ramsey Town Hall until Saturday, March 30