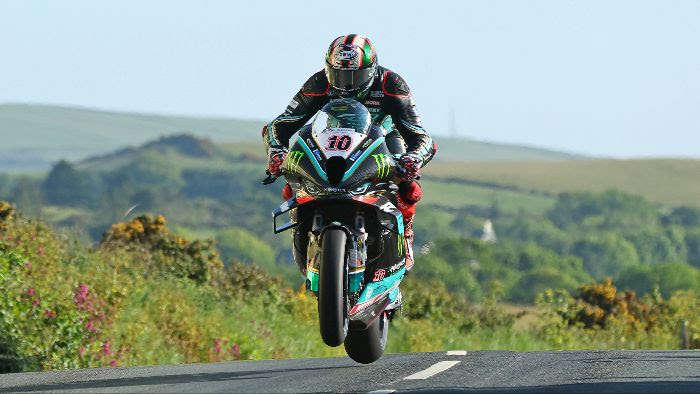 Picture: Isle of Man TT Races
The second night of TT qualifying saw Peter Hickman set the quickest lap at 132.079mph - Dean Harrison was one second behind, with Michael Dunlop a further second back.
Oil on the course led to the evening's Supersport and Supertwin session being cancelled, with the Sidecars getting underway 15 minutes behind schedule.
The Birchalls were the first to complete a lap, followed by Pete Founds and Jevan Walmsley.
Meanwhile, the Isle of Man TT Races have confirmed that Sidecar passenger Jake Lowther has been excluded from this year's races following a positive drugs test.
The matter has now been passed to the governing body of motorcycling in the UK.
Looking ahead, due to disruption to last night's qualifying session, there has been changes to tonight's schedule.
The Superbike and Superstock qualifying will get underway at 6:30pm, followed by the Supersport and Supertwin at 7:30.
The Sidecar session will then follow at 8:10pm, with roads scheduled to open no later than 9:30pm.
The course will begin to close at 4:45pm from Ramsey to the Bungalow, and then the Bungalow to Douglas at 5pm - with the remainder of the course closing at 6pm.