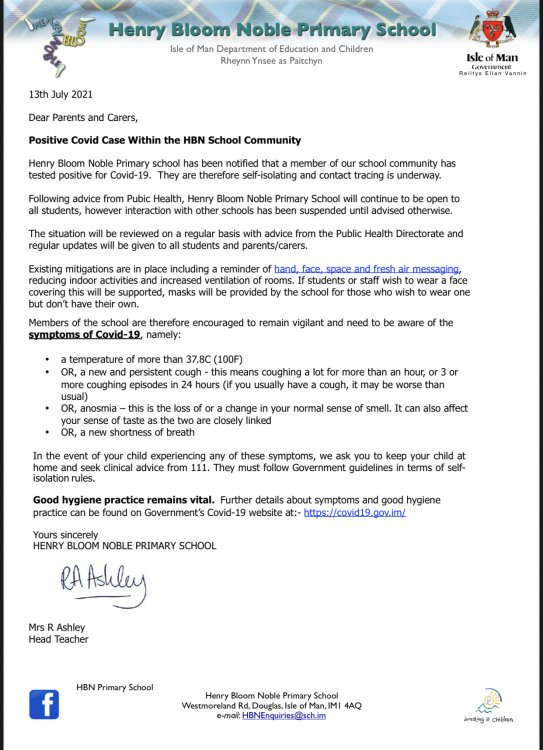 Someone from Henry Bloom Noble Primary School has tested positive for Covid-19.
It's been confirmed in a letter sent out to parents & carers from Head teacher - Mrs Ashley.
It says the person in question is self-isolating and contact tracing is underway.
Henry Bloom isn't closing, but will stop interacting with other schools for the time being.
It adds if your child is experiencing any symptoms, to keep them home and call 111.