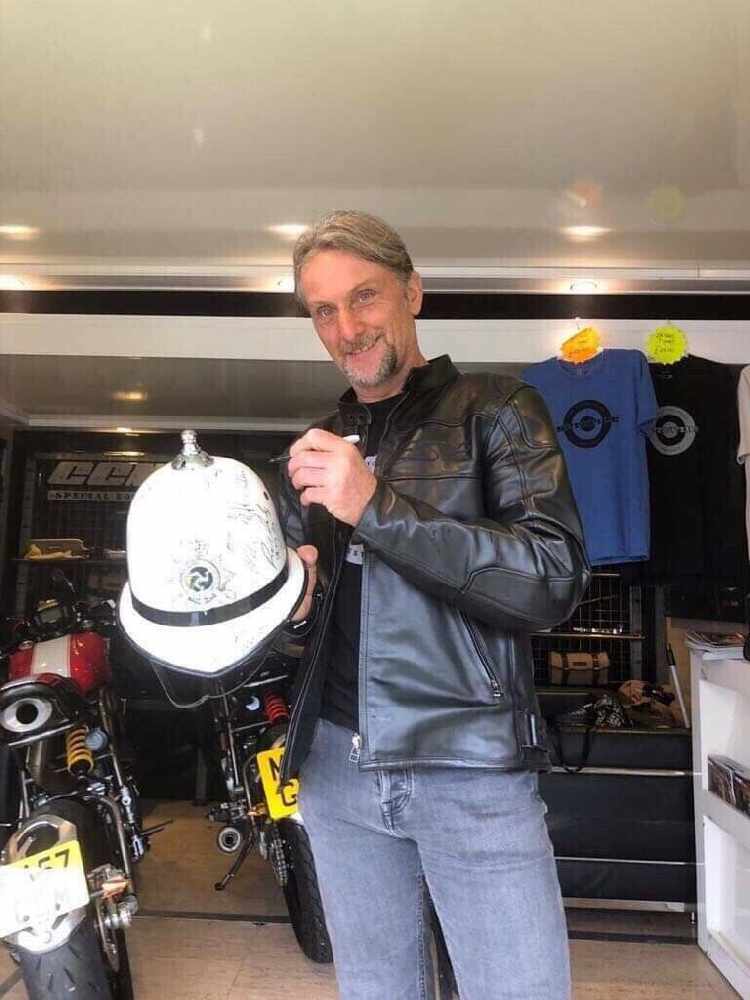 An IOM Police helmet signed by top TT riders is being auctioned off to raise funds for charity .
Last year a similar piece of memorabilia raised £1,300.
The piece of police gear is raising money for Cancer Research in memory of Sergeant Andy Pailor who lost his battle with cancer three years ago.
All funds raised will go towards the charity.
So far, 17 people have shown interest and bids have reached nearly £1,000.