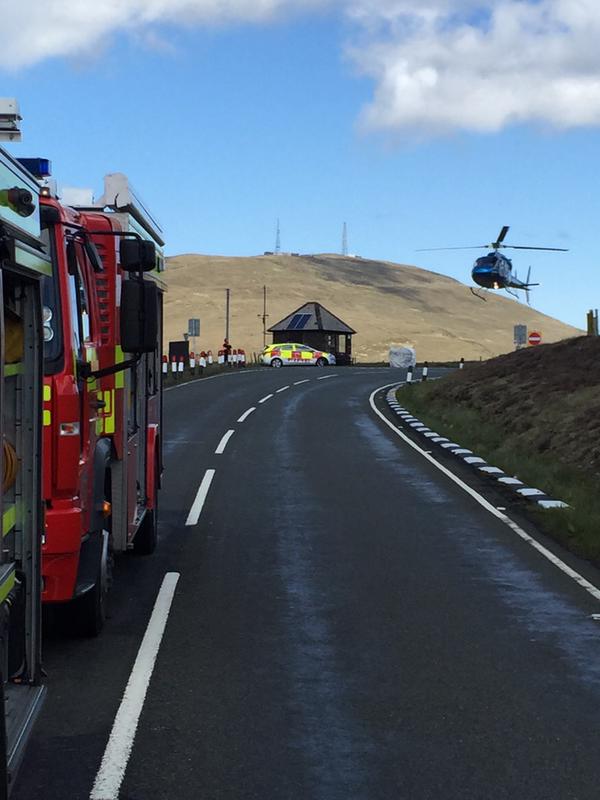 The air ambulance was used to facilitate a "speedy evacuation" today after a car rolled off the Mountain Road.
The road traffic collision happened at around 1.45pm at the 32nd Milestone.
Emergency services were on scene for approximately 90 minutes helping to extract the driver.
The condition of the driver is unknown although police say his injuries were not life threatening.