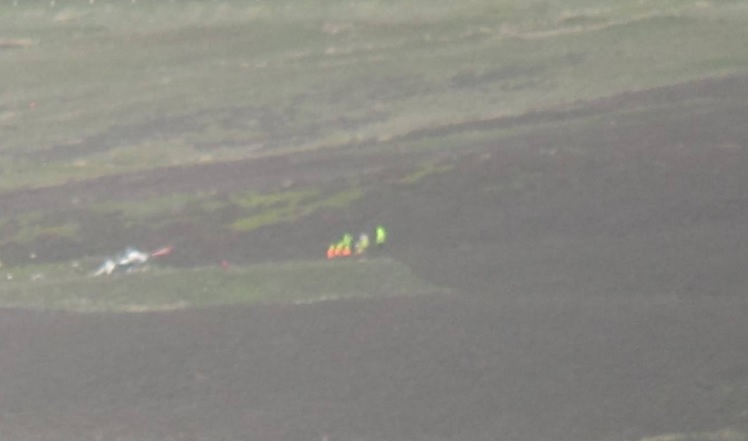 Police have confirmed the pilot involved in this morning's helicopter crash has died.
A Bell Jetranger Aircraft crashed in the Baldwin Valley near to the 33rd Milestone on the Mountain Road just after 9am.
The 48-year-old man from Lincolnshire, who was the only person on-board, received fatal injuries and was pronounced dead at the scene.
The helicopter had flown two people to the Creg Ny Baa shortly beforehand.
The scene is now being preserved ahead of the arrival of a team from the Air Accidents Investigation Branch who are due on Island this evening.