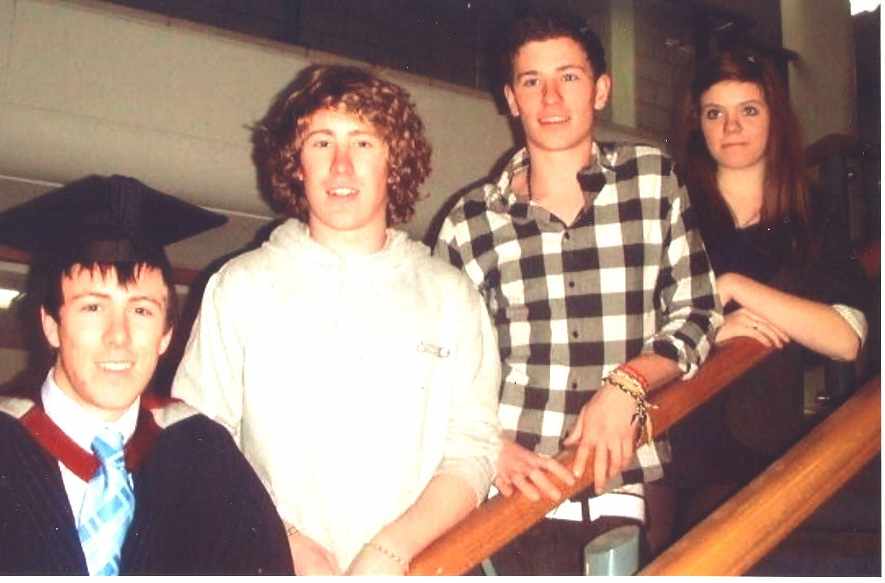 Jamie Haslett with his siblings at brother Darryl's graduation.
The family of Jamie Haslett have spoken to 3FM following the controversial outcome in the trial of the police officer behind the wheel.
The 19-year-old Manx student was killed in Sheffield in October 2010 after being hit by the police car while walking back to university accommodation.
PC Rodney Mills was cleared of causing death by dangerous driving despite driving at twice the speed limit at the time without his lights and sirens.
Bradford Crown Court took only four hours to reach the not guilty verdict.
In individual statements released by Jamie's parents and older brother Michael they speak of the strain of the past 18 months and the difficulty in coming to terms with their loss.
Jamie's parents Peter and Angela told us of their response to the court ruling (see audio).