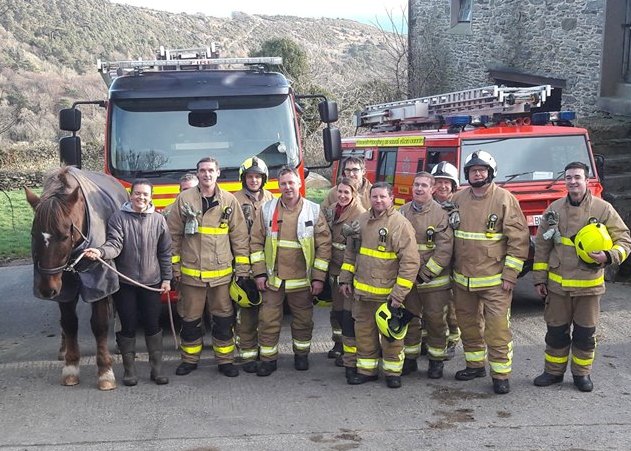 Firefighters were called to the aid of a four-legged friend yesterday.
Harry the horse fell ill and couldn't stand up by himself at his home in Cornaa.
A fire crew from Ramsey arrived shortly after midday and, under guidance from a vet, used pulley and winch equipment normally used at the scene of car crashes to help him upright.
After a check-up from the vet, Harry went off to a neighbouring field to recover.