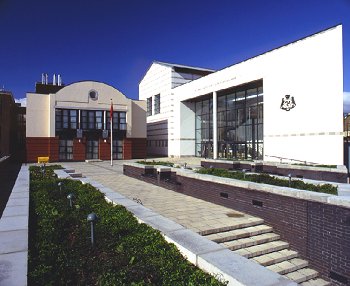 A prisoner has admitted smuggling drugs and smoking materials into the Jurby lock-up after being handed a custodial sentence.
32-year-old Carl Joseph Bridson pleaded guilty to introducing articles to the prison, and possession of a controlled drug, during an appearance at Douglas Courthouse on Tuesday.
Magistrates sentenced Bridson to a period of custody on January 5th - later that day he was checked in to the Isle of Man Prison.
However prison officers became suspicious after noting a smell of cannabis coming from his cell - a full search of both the room and Bridson was carried out.
Staff found tobacco, a quantity of cannabis bush, four hand rolled cigarettes and a lighter flint.
Deputy High Bailiff Jayne Hughes adjourned the case until February 14th when a decision will be made on where he will be sentenced - he's been remanded until that date.