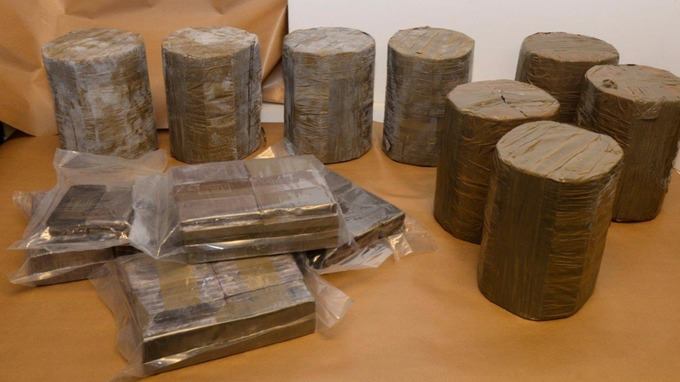 The cannabis which was recovered from the van
A Liverpool man has admitted trying to import £250,000 of cannabis into the Isle of Man.
50-year-old Alex Conner appeared at Douglas Courthouse this morning where he pleaded guilty to production of the Class B substance and possession of it with intent to supply.
The Huyton man was stopped by police at the Sea Terminal at 9.45pm on Friday after disembarking the Manannan – he told police he was on the Island to play golf but couldn't name any courses.
A search of his white Vauxhall van revealed a hidden compartment with 10 kilograms of cannabis bush and 10 kilograms of cannabis resin hidden inside.
In police interview he said he'd bought the van at auction for his courier business and had left it unlocked on a friend's drive before making the journey to the Isle of Man.
Conner will be sentenced before the Court of General Gaol Delivery – he's been remanded at the Isle of Man Prison until his next appearance there on July 8th.