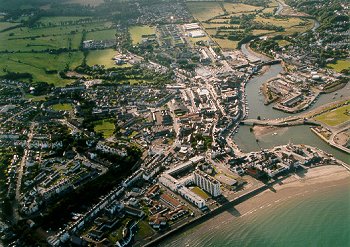 Plans for Refurbishment of Town Given Backing by Chief Minister\'s Regeneration Steering Group
Proposals for the regeneration of Ramsey have taken a significant step forward with approval granted to progress through to the detailed design stage.

These proposals are the first major regeneration plans in the Island to be given the go-ahead for further planning and development by the Chief Minister's regeneration steering group.

The overall aim of the initiative is to improve to the appearance of Ramsey, whilst also reducing traffic, improving parking and signage and information.

Money from the Town and Village Regeneration Fund has been earmarked for the scheme.

The public has been consulted on where they'd like to see the money spent, their feedback has been taken into account, with more opportunities for them to be involved as the projects get underway.