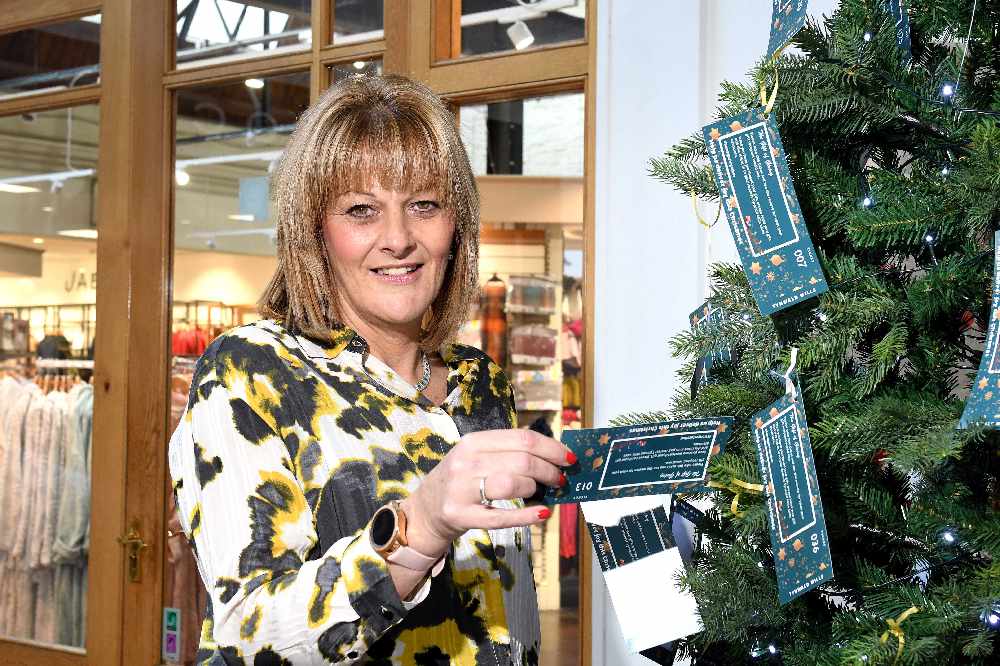 A Christmas initiative from Tynwald Mills to spread cheer to Island people is now being extended.
The 'Gift of Giving' project which is aiming to bring cheer to care home residents this Christmas is now reaching out further to support local children's charities Motiv8 and St Christopher's.
Launched in late November, the campaign invited visitors to Tynwald Mills to select a tag from the Gift of Giving tree in the main foyer - each tag carried gift suggestions from care homes around the island for residents isolated from their families at Christmas.
Visitors then purchased the type of gift specified - from Tynwald Mills or elsewhere - up to the value of £10 and returned the present, unwrapped, to be received no later than Saturday, December 19.
Tynwald Mills then checks the gifts against the tags, sanitises and wraps them and will deliver the gifts during the week beginning Monday, December 21.
Operations Director at Tynwald Mills, Lesley O'Neill, who's spearheaded the campaign, says: "We've been delighted with the response to our Christmas Gift of Giving campaign. With all the care home gift tags taken we felt there was an opportunity to extend the campaign's reach.
"The process will be exactly the same for St Christopher's and Motiv8 - we are proud to be supporting these two deserving local causes, each working hard to transform people's lives."
St Christopher's works with looked-after and vulnerable young people, helping them to reach their full potential, while Motiv8 provides drug, alcohol and gambling harm reduction support to clients and families affected by addictive behaviour.