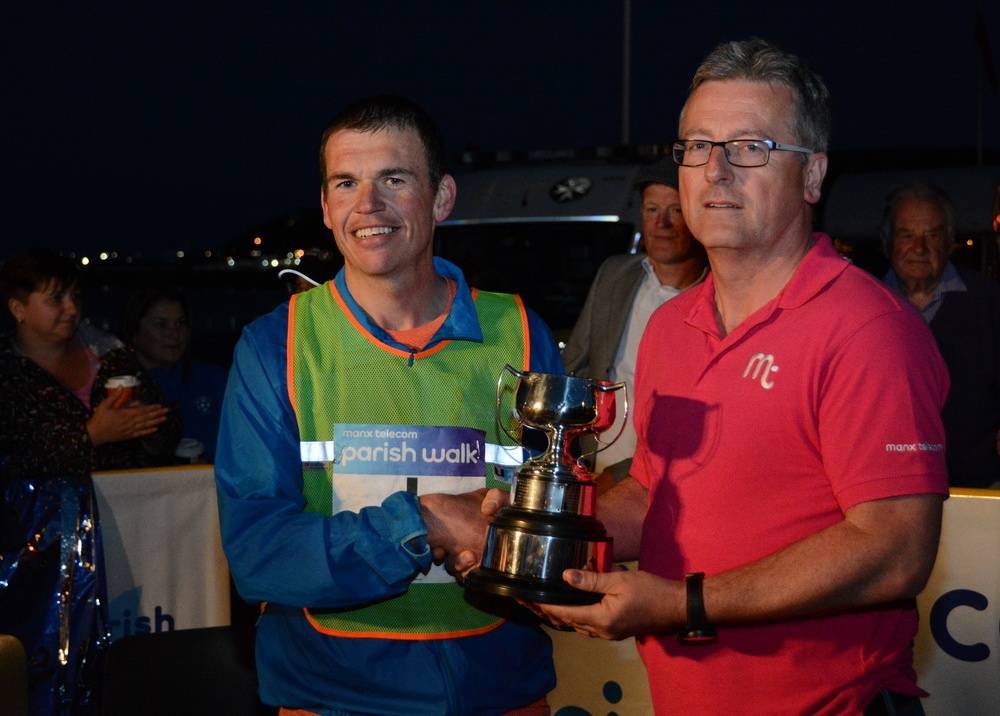 Richard Gerrard wins the 2015 Manx Telecom Parish Walk - credit Ben Lambden
Richard Gerrard set a new Manx Telecom Parish Walk record this weekend.
He stomped to victory in the 85-mile race walk - finishing in a time of 14 hours, 40 minutes and eight seconds.
Gerrard beat second place Michael George, who came in at 15 hours, four minutes and 44 seconds, and third place David Walker.
The first woman home was Janette Morgan who recorded a time of 16 hours, 38 minutes and 14 seconds.
Statistics show there were 175 people who finished the event - 111 men and 64 women.