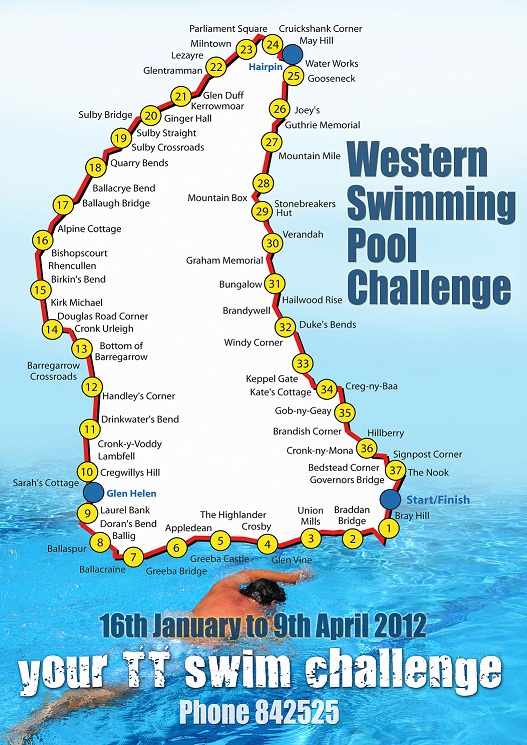 A fundraising initiative is setting people the challenge of swimming the length of the TT course.
The challenge has been set by the Western Swimming Pool in an effort to raise much-needed funds for the St John Ambulance Isle of Man's Community First Responders.
It will begin on 16th January, and participants will then have 12 weeks to swim the 37.75 miles, that's 2,416 length of the pool.
The £10 entry fee will go to the Community First Responders.
Swimmers can undertake the challenge alone, or in teams but upon signing up there will be an expectation of you to swim 200 lengths a week.
To register or find out more information, contact the pool on 842525.