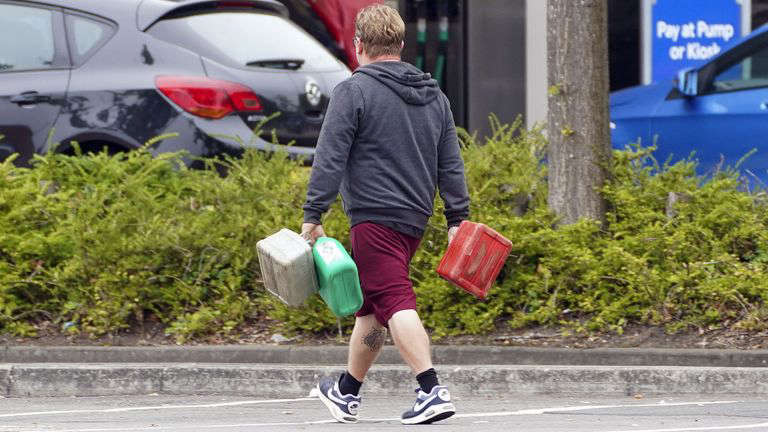 Image: Sky News
Ellan Vannin Fuels (EVF) is reminding people not to store fuel without a licence. 
It comes after the closure of petrol stations in the UK due to the stockpiling of fuel.
EVF said that storing over 10 litres of fuel is a criminal offence unless you have a licence.
A licence from the Isle of Man Office of Fair Trading is needed to store petrol in your home, garage, workshop or at motorsport events.
In a social media post the company says they will challenge anyone who is suspected of taking fuel to store it.