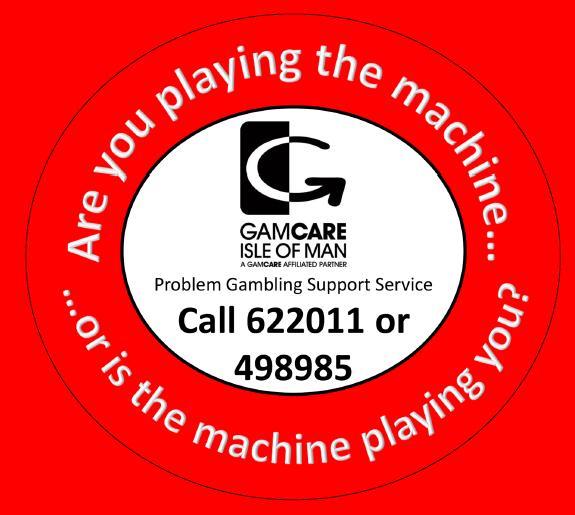 On-Island fruit machines will soon be rigged with motivational messages to encourage problem gamblers to get help.
Stickers will direct people to free gambling counselling service Gamcare by posing questions like; 'Are you playing the machine… Or, is the machine playing you?'
It's a branch of the Manx-based addiction charity Motiv8- and offers support for anyone who feels they may be affected by the habit.
The initiative has been sponsored by interested members of the Island's private and public sectors.