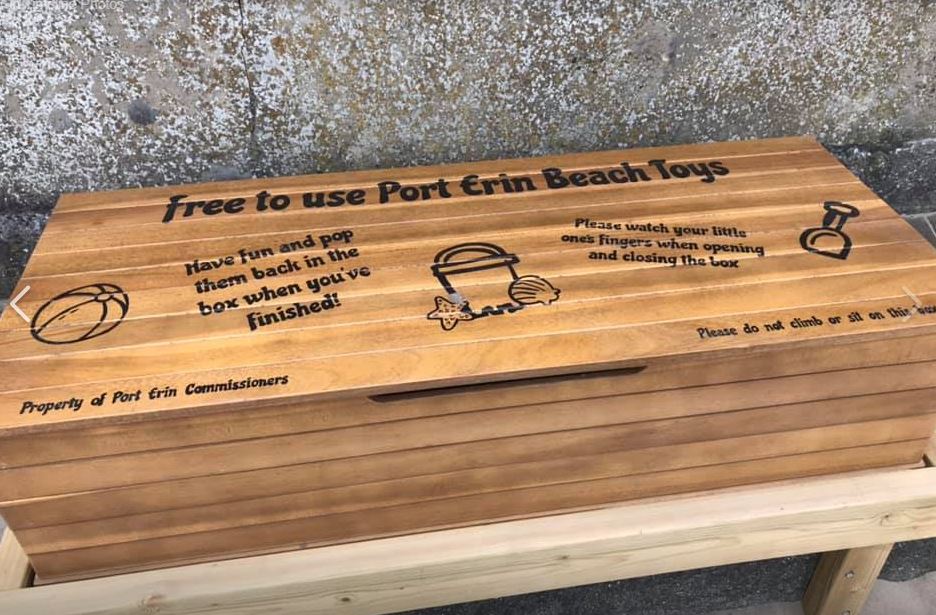 A free toy box has been installed on Port Erin beach.
It's down to Port Erin Commissioners - who've provided it for those spur of the moment trips to the beach, or for those on holiday and don't have space for buckets and spades.
The lid was also designed by local business Ballahane Wood Designs
The company has also added if people want to add to the collection of toys, to feel free!