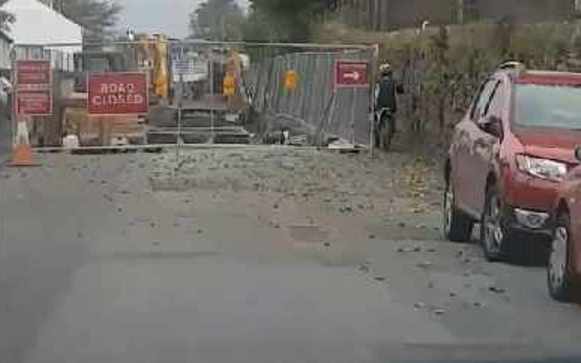 The Department of Infrastructure says it has good news for residents of Foxdale - as the village's main road reopens later this week.
But the relief will be short-lived as it'll only open for TT.
The DOI's been carrying out work on the route through Higher Foxdale for months, but says it'll reopen temporarily for the festival fortnight.
The highway and footpaths will be accessible to both motorists and pedestrians from Friday, May 26th.
The department says during the festival a large volume of traffic diverts through Foxdale when the course is closed for racing.
To accommodate that, work on the highway improvement scheme will be suspended for practice week and race week.
Staff worked through the weekend to complete work from Mines Road and Dingle Nook to Costain's Yard.
After race week, Main Road will close again at 10am on June 12 for the final phase of the scheme.