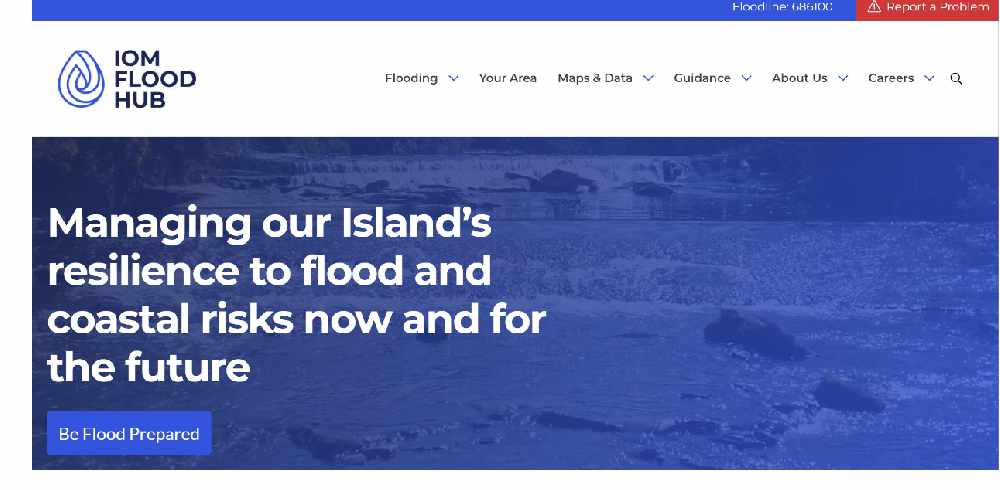 A new site has been launched to provide advice and support for protecting the Island against flooding.
iomfloodhub.im will give information over the risk of flooding from the sea, rivers and surface water on an interactive map as well as giving up-to-date weather forecasts, advice on flood types and causes as well as the responsibilities for land owners around maintenance.
It comes after Tynwald agreed in October last year to transfer responsibility for flood risk management to the Department of Infrastructure from Manx Utilities.
The move was designed to ensure flood risk and coastal management comes under a single point of political leadership and came after an independent report into the major floods in Laxey in October 2019.
A new Flood Management division has been created within the DOI and staff from the Met Office and Manx Utilities have joined to creat a co-ordinated approach.
Infrastructure Minister Tim Baker MHK, says: "The website contains a great deal of important information for residents and businesses, and will be an effective tool for problems to be reported directly to the team who are responsible for taking action within the Department of Infrastructure.
"Tying everything together in this way marks a great start for the Flood Management division, which will also share flood risk posts on the DoI's popular social media platforms."