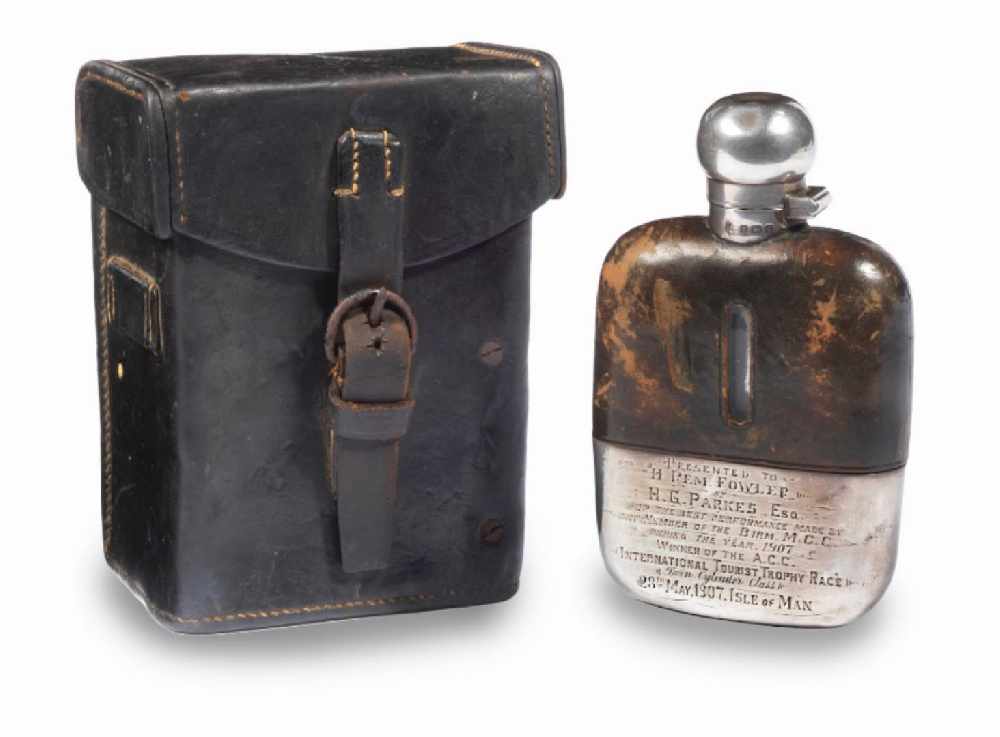 A hip flask presented to a winner of the first TT is expected to fetch up to £30,000 when it's auctioned next month.
Harry Rembrandt Fowler's silver flask was awarded after he won the 1907 Twin Cylinder TT race with a lap speed of 42.91mph on his five-horsepower Norton bike.
He beat 24 other racers in the 10-lap race around the St John's Short Course.
Auction house Bonhams will sell the unique piece of racing history at its Autumn Stafford Sale in October, with an estimated price of between £20,000 and £30,000.