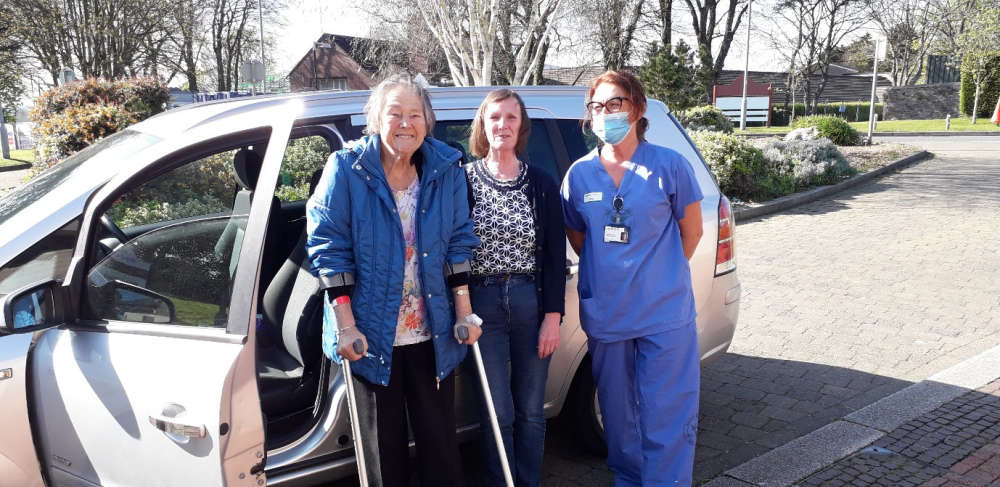 The first orthopaedic procedures - in conjuction with Synaptik - have been delivered at Noble's Hospital.
As part of the 'Restoration and Recovery of Elective Activity' programme - five people had knee replacements and four underwent hip replacements.
In this phase of the programme (20 April to 14 May), 49 operations will take place in total.
A further programme of orthopaedic activity is set to begin following the TT fortnight, subject to the approval of funding by Treasury.
If funding is approved, this aims to deliver around 66 procedures in four-week blocks.
There are currently around 500 individuals waiting for orthopaedic surgery on the Island.
Ramsey resident, Joan Walker, was the first patient to receive her surgery last week, and even managed to walk from the front door of the Private Patients Unit to her daughter's car to return home the day after her operation.
She commented: "Everyone was wonderful. The team explained everything to me and were very comforting, so I wasn't frightened. I had my surgery around lunchtime, then after a short time in recovery, had a sandwich and a cup of tea and was on my way home so quickly after that. Thank you to everyone involved in my care – I can't fault them."